Charge your Electricity Card from your Phone!
Sahl is just what you've been looking for — a new, industry-leading app that gives you the chance to charge your electricity card (NFC card) in less than a minute from your phone!
Available now in Egypt, for all Globaltronics prepaid meters.
2. Download Sahl from the
App store, Google Play or App Gallery
3. Make sure you have an NFC
compatible device
Download Sahl App from
App Store or Google Play or App Gallery
Manage your electricity card from your phone
Sahl allows you to manage your electricity card directly from your phone by using the NFC t echnology . All you need to do is insert the card in your prepaid meter to update the readings on the card, then manage your card through the app.
Control your monthly electricity and telecom payments
Sahl also allows you to pay for electricity and telecom bills as well as card top-ups
Electricity, mobile, landline & ADSL bill payment
Pay securely by cards or digital wallets
Choose your preferred payment method from the best payment providers in Egypt and around the world
Visa/ Mastercard/ Meeza Card
All Electronic Wallets in collaboration with Meeza
Egypt's first customer-centric utility payments platform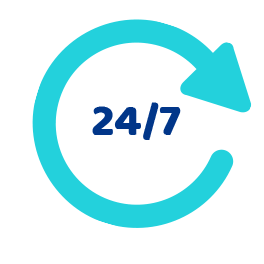 All Sahl services are accessible 24 hours a day, 7 days a week, for all users across Egypt
As contrary to other utility payment providers, Sahl does not have a ceiling for payments
Payment trends can be tracked by accessing and revieweing your old receipts
Convenient customer service
Our customer support team strive to give customers a prompt and satisfactory experience
How much does the service cost?
The fees depend on the service and the amount paid. You can know the fees before proceeding with the payment process, after choosing the service and the amount paid
I cannot read the card on the phone
1- Make sure you replaced the electricity card with the new NFC enabled card. 2- Remove any cover from the back of the phone. 3- Make sure you have a good internet connection. 4- Restart the mobile phone. 5- Make sure that the NFC feature is open. 6- When requesting to read the card, place the middle of the card into the top middle of the mobile phone back until it is successfully read
How much does the card cost?
I charged, but the charge was not transferred to the card
1- Close the application and login again. 2- Press "Charge Now". Read the card. 3- A message will appear "Please read the card again to transfer the charge". 4- Read the card again without pressing close . 5- A message will appear "The charge is transferred the card successfully"
Which areas are covered for card delivery?
We currently deliver within Cairo, Giza
and Alexandria ()
Frequently asked questions
For more info fill out the form or call us at 01206799994